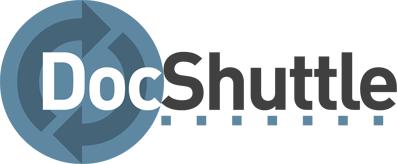 DocShuttle Internet Transcription Software is a complete solution for managing transcription workflow. The Bytescribe model is simple, secure and it works well. Bytescribe has worked with many transcription companies to develop this system. It is affordable and it utilizes the many advantages of using the Internet to transfer and manage voice files. The Bytescribe model provides all the essential pieces necessary for dictators, transcriptionists and administrators.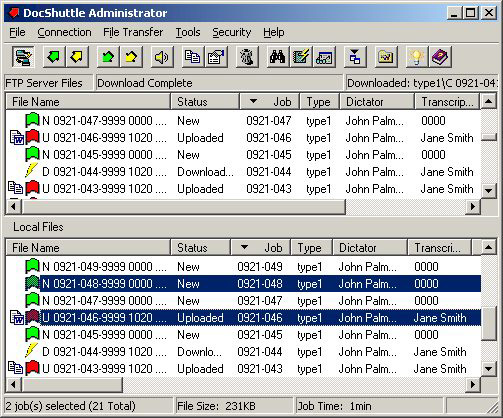 Automated and Reliable
DocShuttle was designed specifically for transcriptionists, dictators and workflow administrators. Everything is automatically uploaded, downloaded, marked and organized for optimum efficiency and reliability.
DocShuttle is a simple and affordable solution for managing dictation and transcription over the Internet.
Each DocShuttle module has a simple user interface. The top pane of the DocShuttle window displays files that reside on an Internet FTP server. The lower pane displays files that reside on the local PC. Files are transferred between FTP server and local PC by dragging and dropping files between the window panes. All file transfers are securely encrypted. Flags indicating the status appear by each file in the DocShuttle window.
Manage transcription workflow
View status of all dictation and transcription files
Detailed billing report
File encryption
HIPAA compliant solution
Integration with WebShuttle
Set user permissions
Used by thousands of users
Every transcription company needs an organized method for managing transcription workflow. An efficient workflow increases productivity and improves turn around. Bytescribe has developed a simple and affordable model for managing all aspects of the dictation and transcription process. DocShuttle Internet Transcription Software is a complete solution for managing transcription workflow.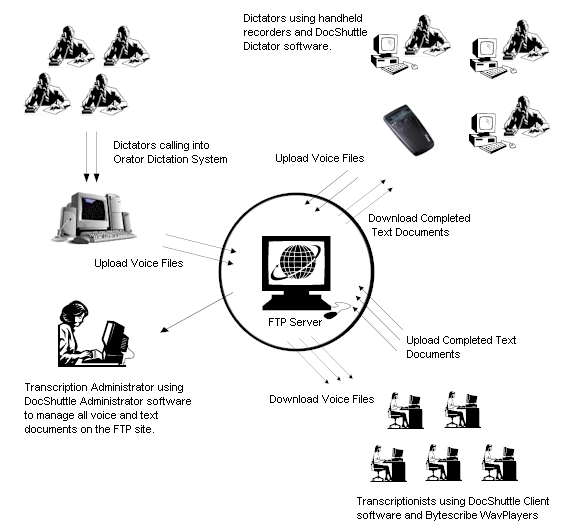 Fully Integrated
Each module works seamlessly within the DocShuttle system. Handheld devices and dictation systems are fully integrated with DocShuttle Dictator. Any type of transcription document (like Microsoft Word or WordPerfect) can be used with DocShuttle Transcriptionist. DocShuttle Administrator give the administrator of complete control, management and visibility of job status.
Completely Secure
Security is built into the DocShuttle technology. Each transaction is transferred securely with 256 bit encryption. You never have to worry about the liability of files being intercepted during transmission. This encryption is the Internet standard used by banks and corporations world-wide.
Purchase Now
Free Trial